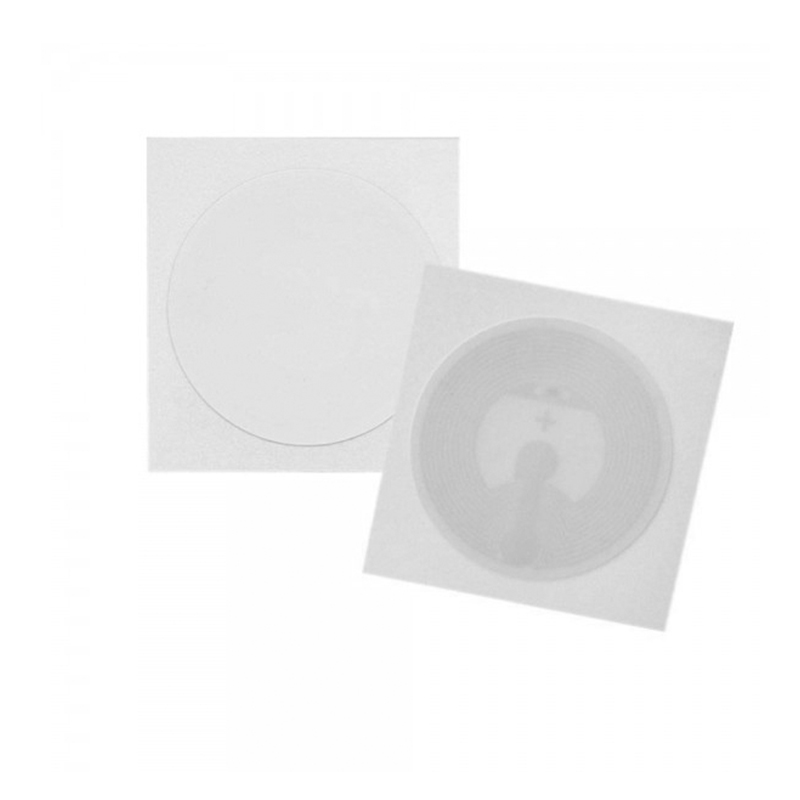 Set of 10 NFC tags
6.00€ TTC / lot
AvinGuard is the first mobile application to aggregate NFC to serve wine, with the aim of simplified management.
NFC is a technology found in bank cards for contactless payments, but also in access badges, and in many other everyday objects.
Take advantage of our advantageous rates to order self-adhesive NFC tags, NTAG213 standard.
The delivery is at the flat rate of 2.50 €, whatever the quantity and the destination.
An NFC tag is a small self-adhesive label devoid of any power source and which is composed of an antenna and a small memory.
To use an NFC tag, it is necessary to approach an NFC reader such as a Smartphone, which, through its internal antenna will emit energy by induction and will supply power to the rest of the circuit to transmit the data in the memory.
For AvinGuard, it is in this memory that we record the reference of each wine sheet, which then makes it possible to identify each bottle.
As you will understand, it is therefore necessary to have an NFC tag per bottle, which can generate a significant cost on a large wine cellar.
This is why AvinGuard strives to order large quantities of NFC tags from its suppliers, to give you attractive prices.
Order possible in Belgium, Spain, France and Switzerland.
Shipping within 4 to 5 working days.
As NFC tags are goods liable to deteriorate due to their memory and their self-adhesive part, the right of withdrawal cannot apply.
AvinGuard will only be able to accept a possible return with refund if the product has not been unpacked and after checking the ROM memory says zero of the tag. If this is the case, the return shipping costs are the responsibility of the buyer.